Luxurious Kitchens and Your High living Bathroom Brought to Reality 20 years' experience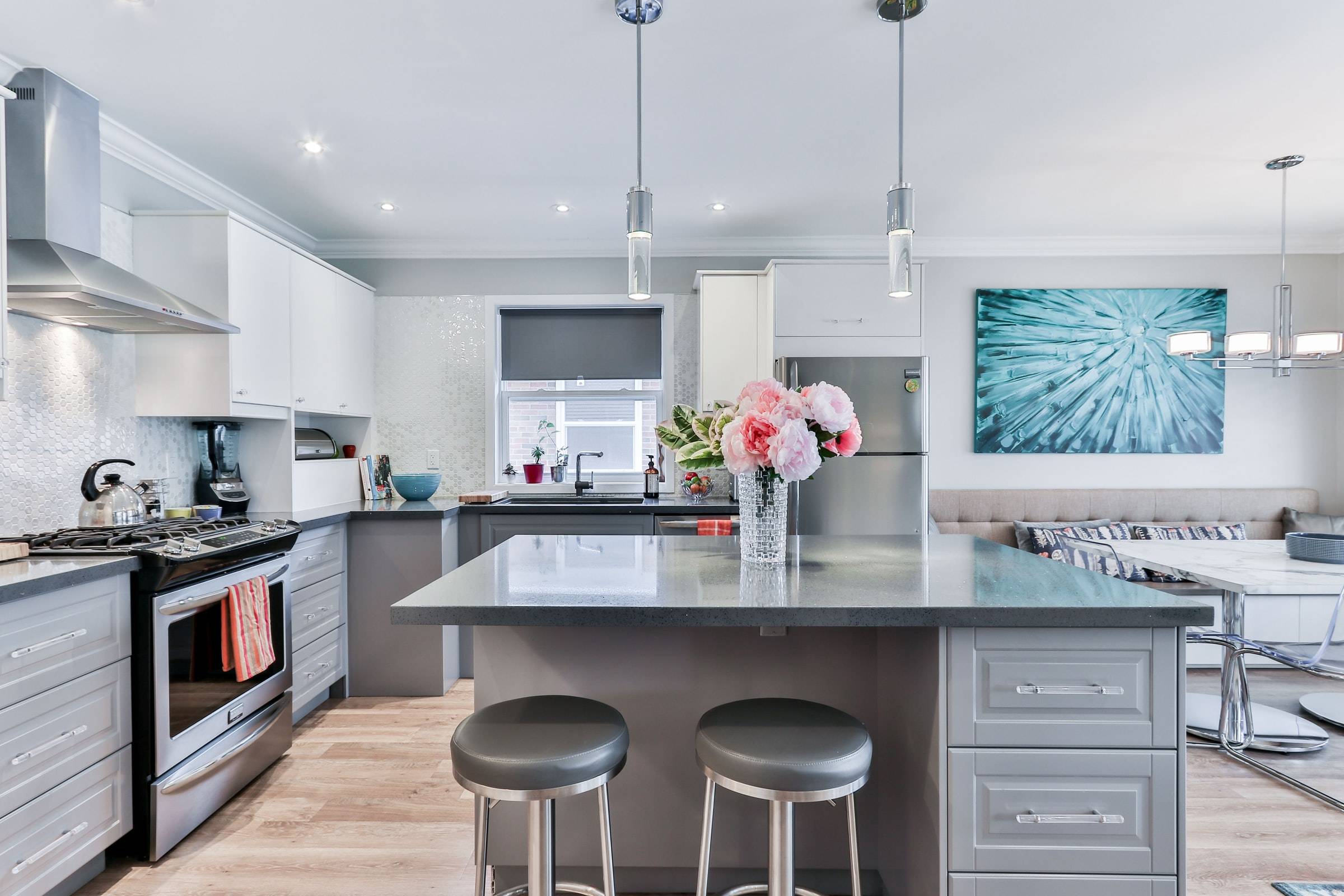 A Greater Kitchen Counter-top & Tile Experience 20 Years And Counting
At Subias Granite & Marble Inc., you and your kitchen or bathroom needs is the main target of our mission. Meantime we love to create beautiful custom stone and tile designs for you to luxuriate in, our target is knowing our customers are noted and appreciated, and that you found a fabricator you can depend on. In the aggressive stone countertop fabrication industry, that's tough to accomplish these days.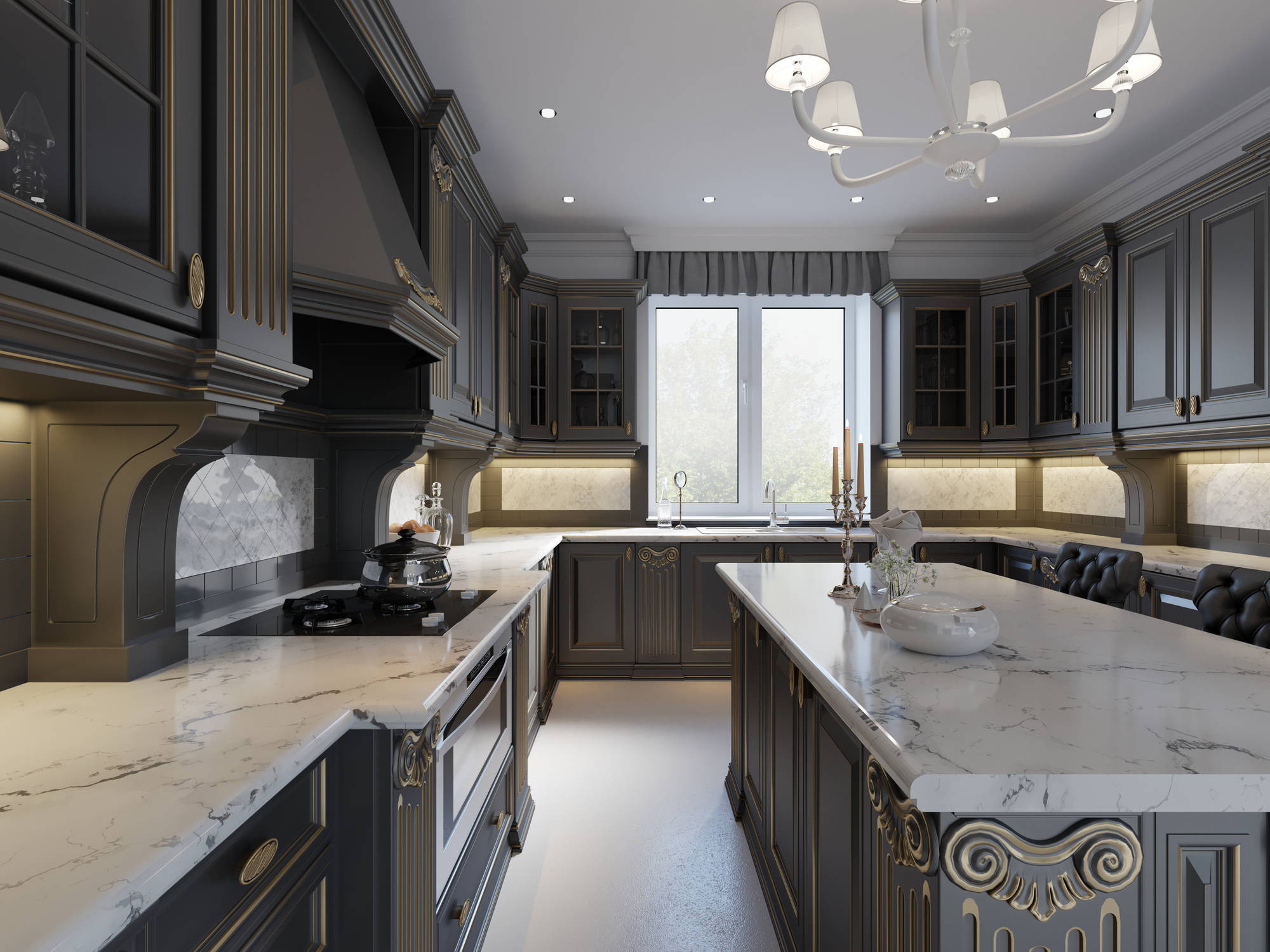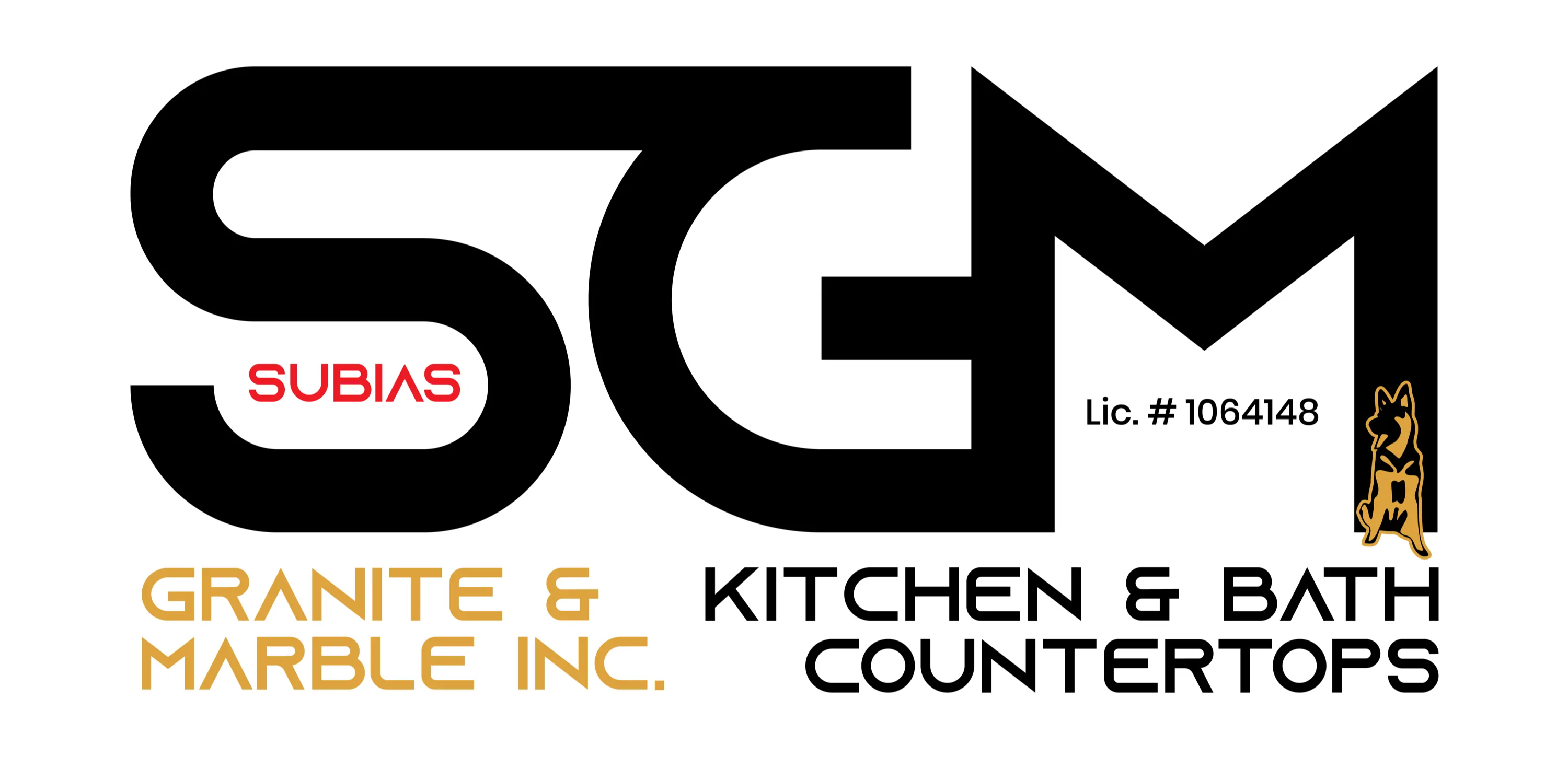 You been preparing to give your self that dream kitchen renovation for months maybe even years and your finally ready to make it happen. Subias Granite and Marble will help make your dreams a reality on time and headache-free.

Chat with us below, right hand of website to set up an appointment or talk about your kitchen renovation options

Your vision of what your kitchen will look like in the end with a 3d layout with all the materials you select .

Gather everyone to enjoy your new luxury kitchen and create lasting memories.
Dream Home Remodeling Prices
Translate your kitchen from a shadowy, antiquated area into an accessible open design that grasp sun light and creates a comfortable Environment. Or finish your custom home with luxurious new countertops, custom cabinetry, flooring, and tile. Before you know it you will be entertaining family and friends in your luxurious kitchen, and they will yearn to have your luxury kitchen.
We do provide services seperatly contact us for a estimate for indivdual items like countertops, cabinets, tile, flooring and showers.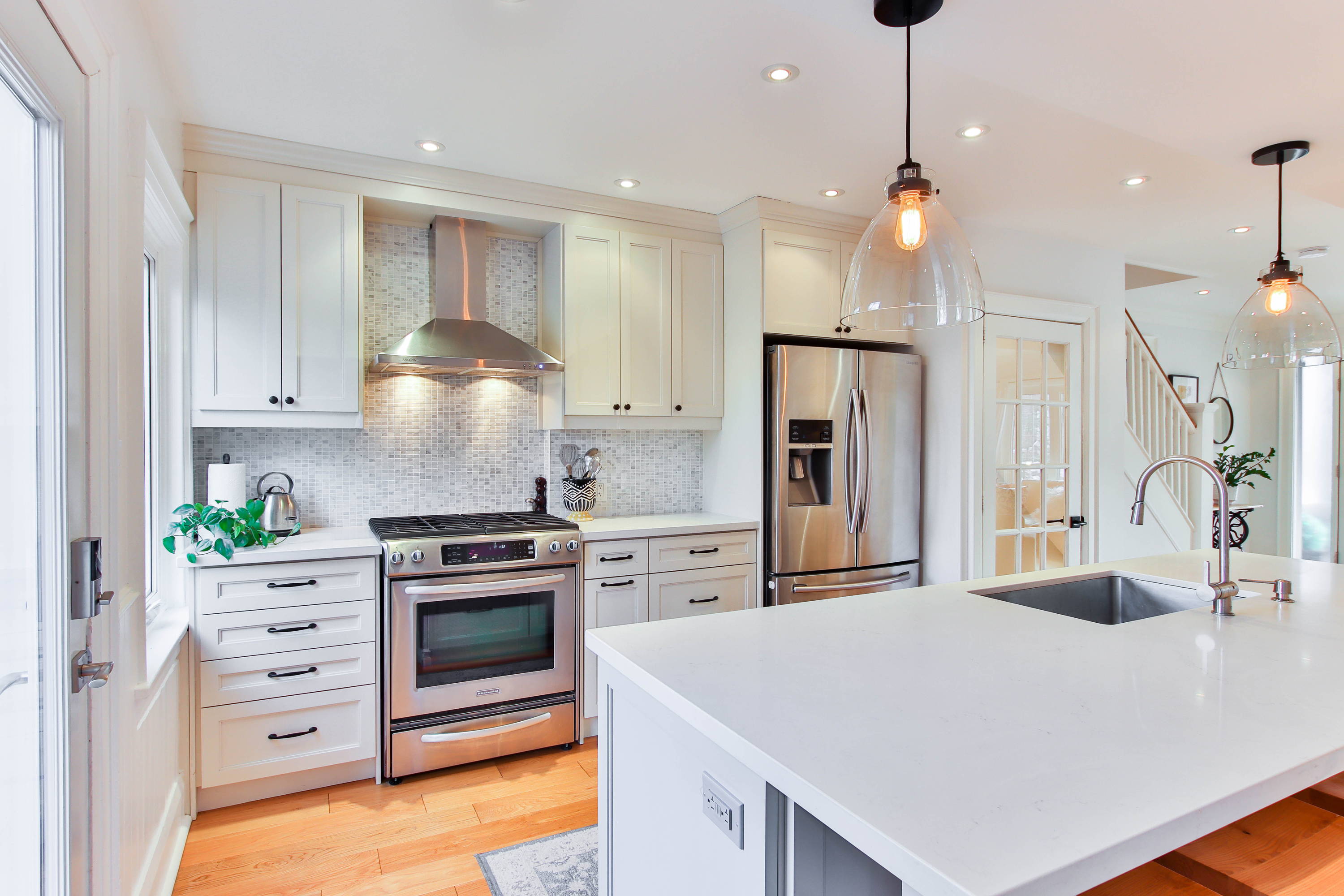 Includes stock cabinets with new countertops, tile backsplash, upgraded lighting and Vinyl Plank Floors. The fastest kitchen upgrade available.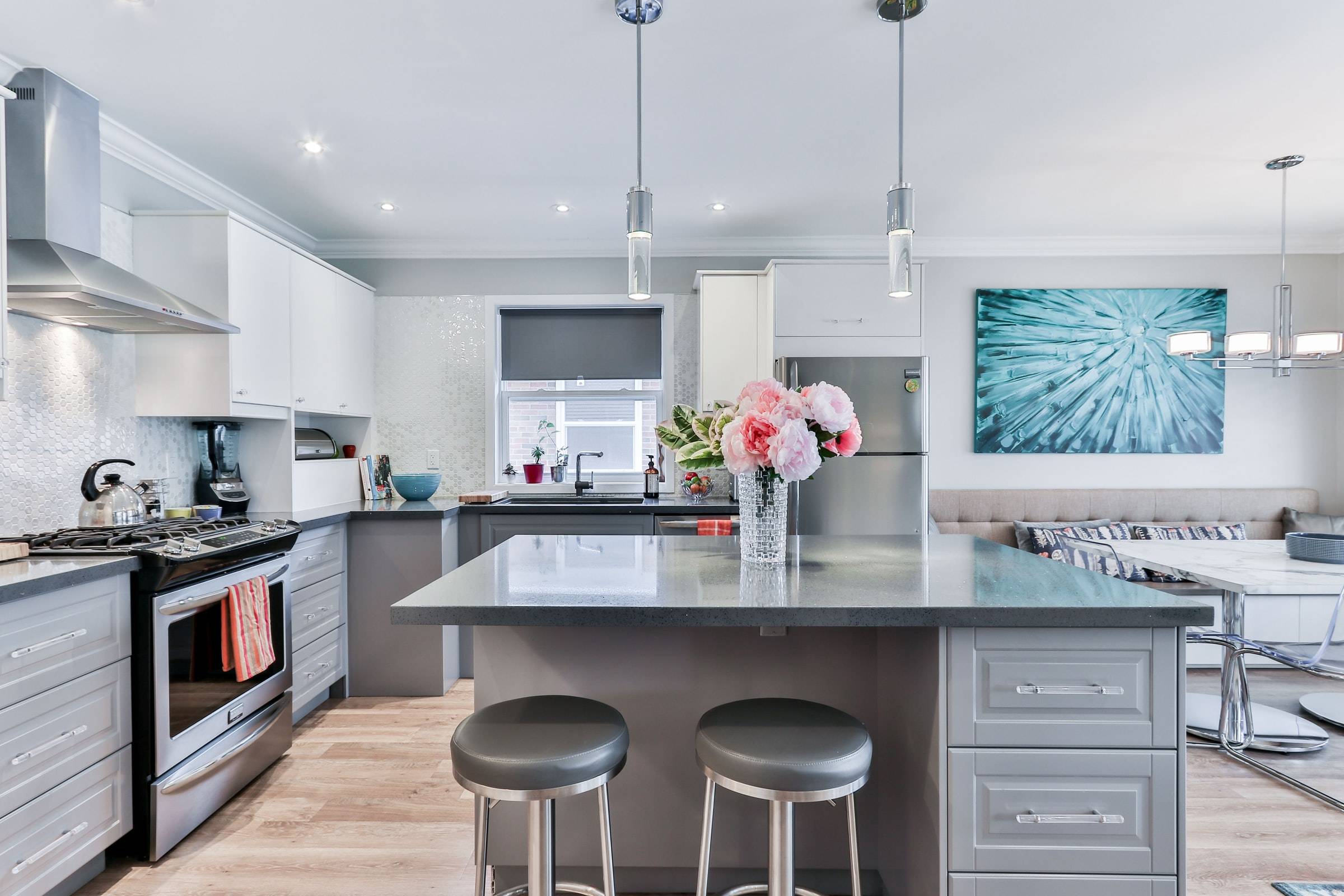 *Moderate Kitchen Upgrade
Includes semi-custom cabinets with new countertops, backsplash, upgraded lighting, and Vinyl Plank Floors. The fastest kitchen upgrade available.
*Prices are averages and may change depending on the size of your kitchen, your choice of materials, finishes, and the overall design. You'll receive an exact quote for your unique kitchen remodel after the in-house consultation.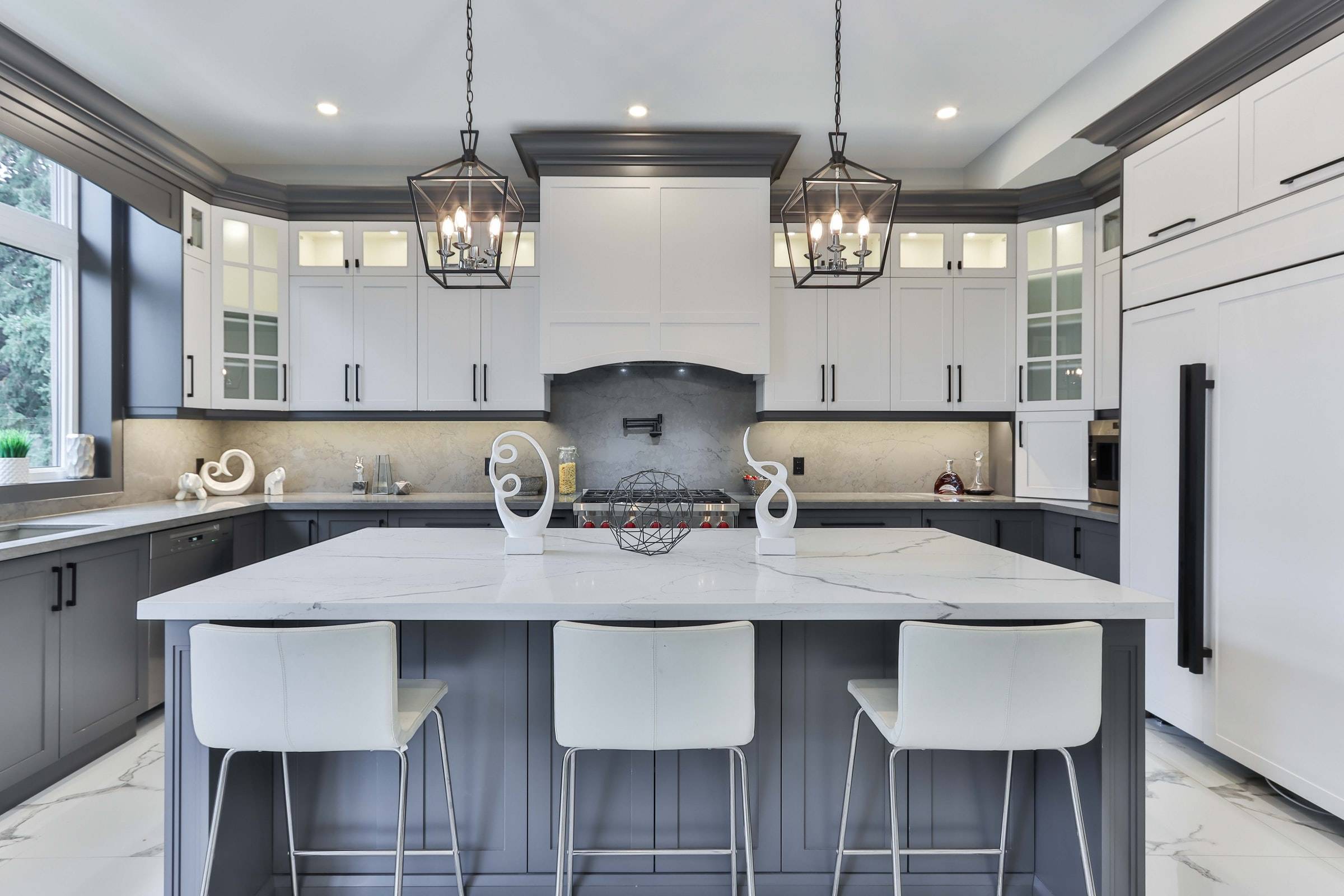 *Exclusive Kitchen Upgrade
Includes custom cabinets with new custom countertops, backsplash, Upgraded lighting and Vinyl Plank Floors. The fastest kitchen upgrade available.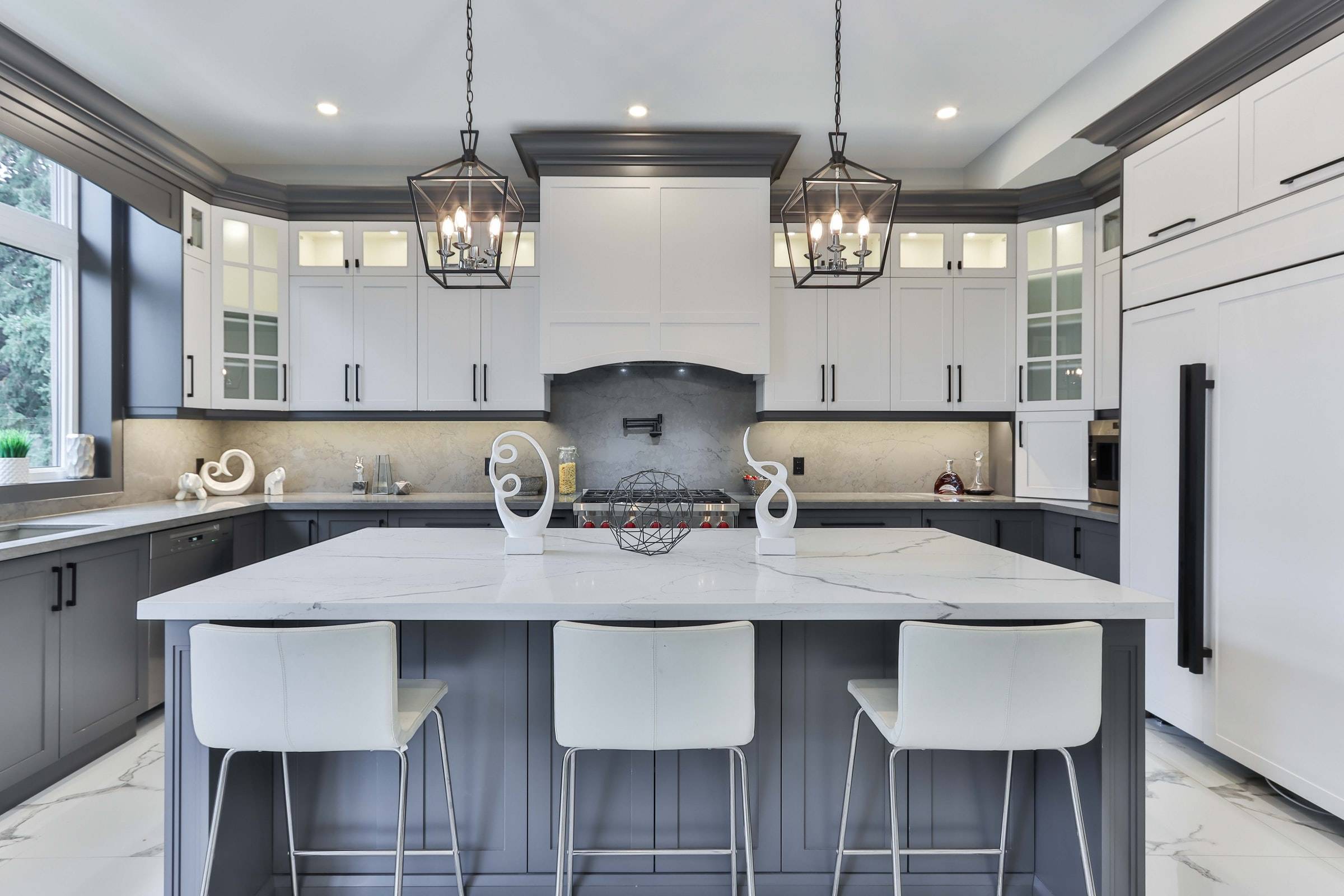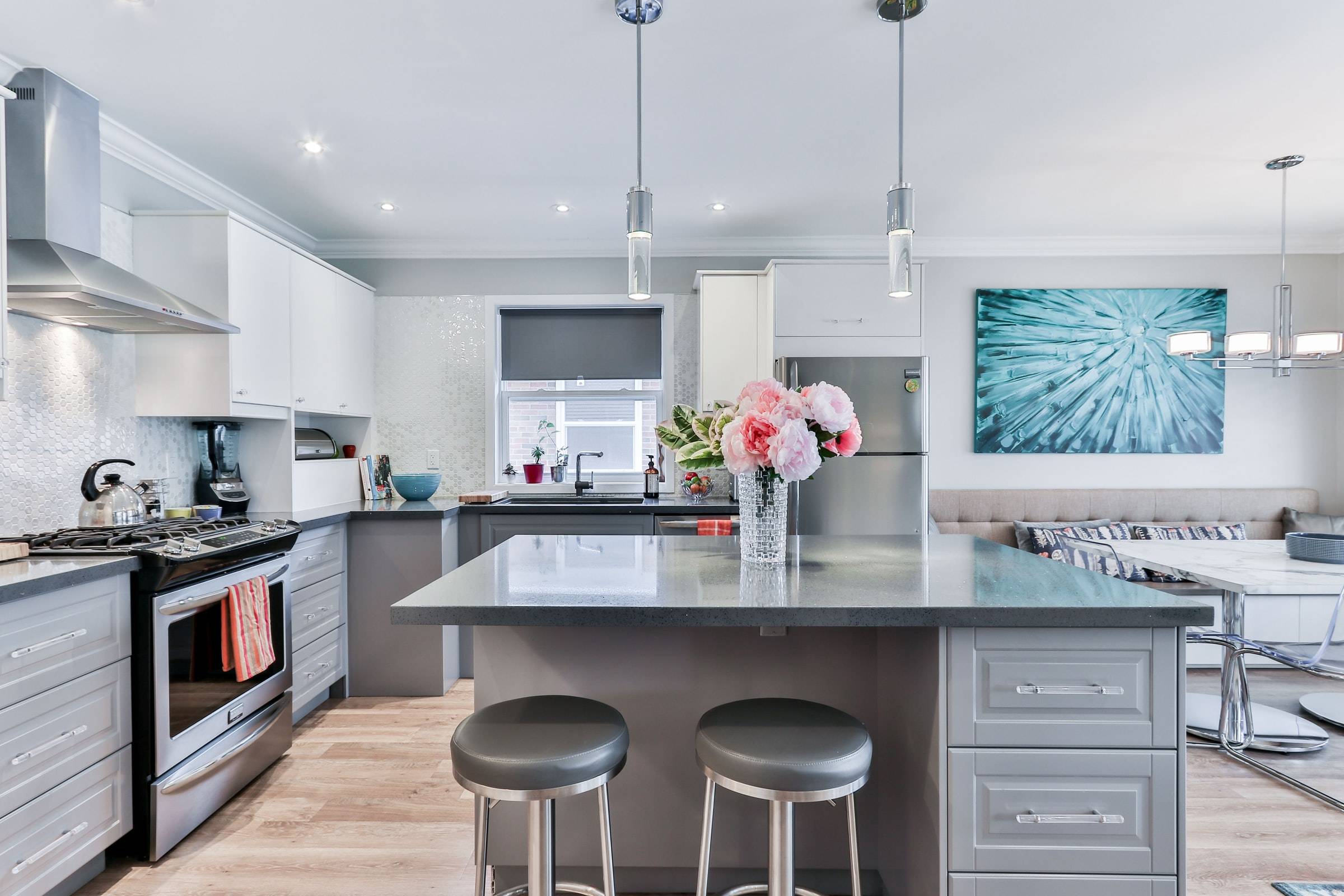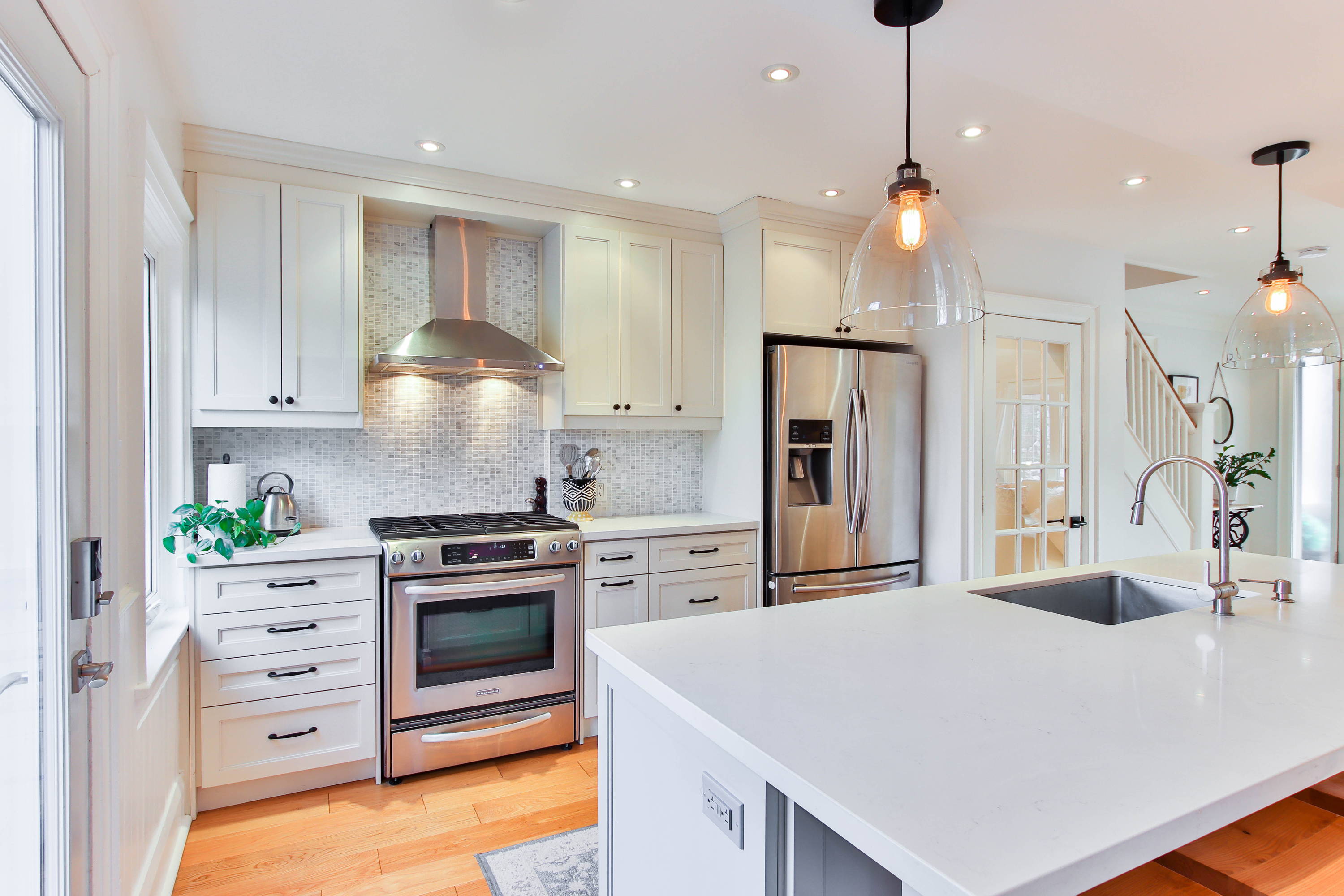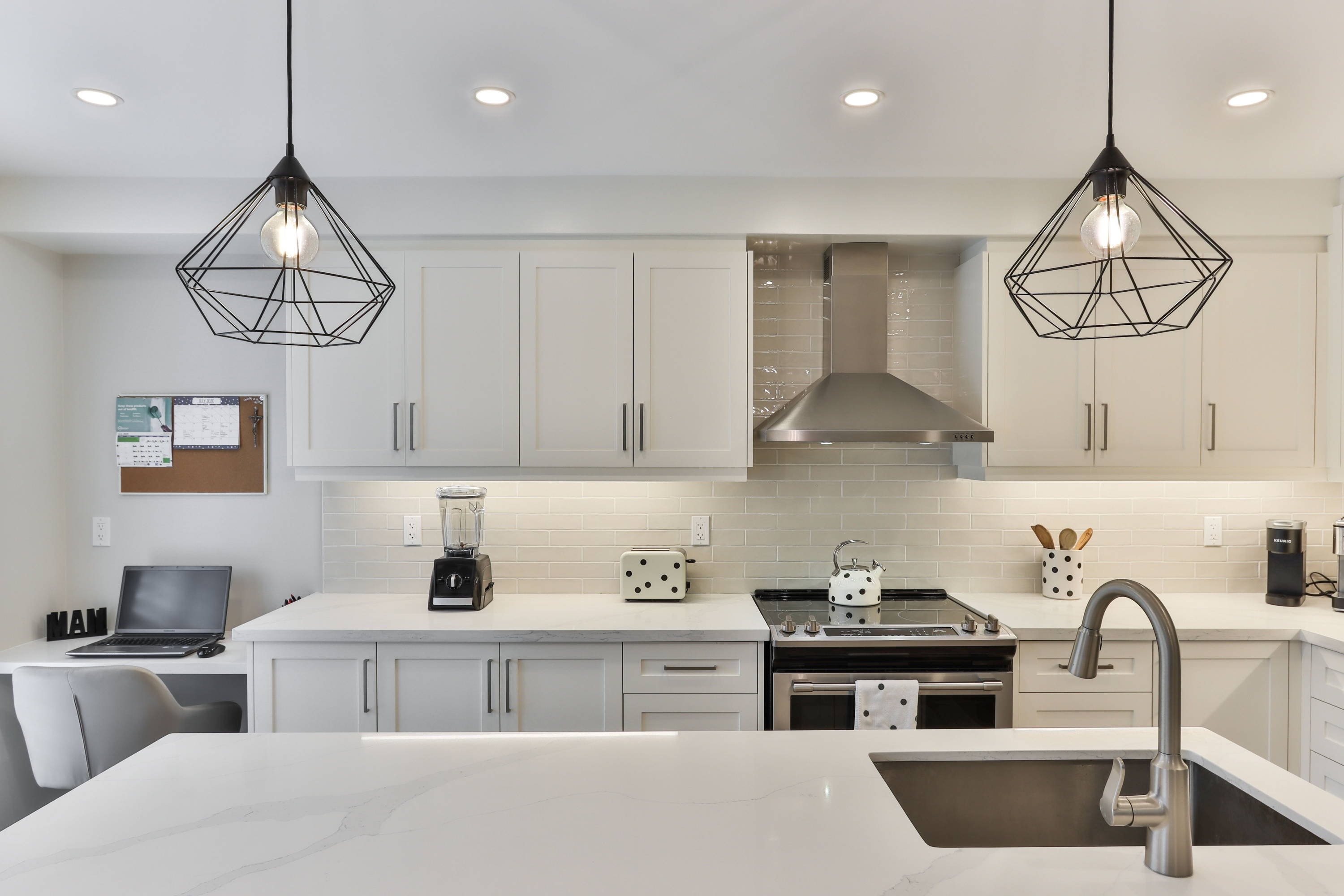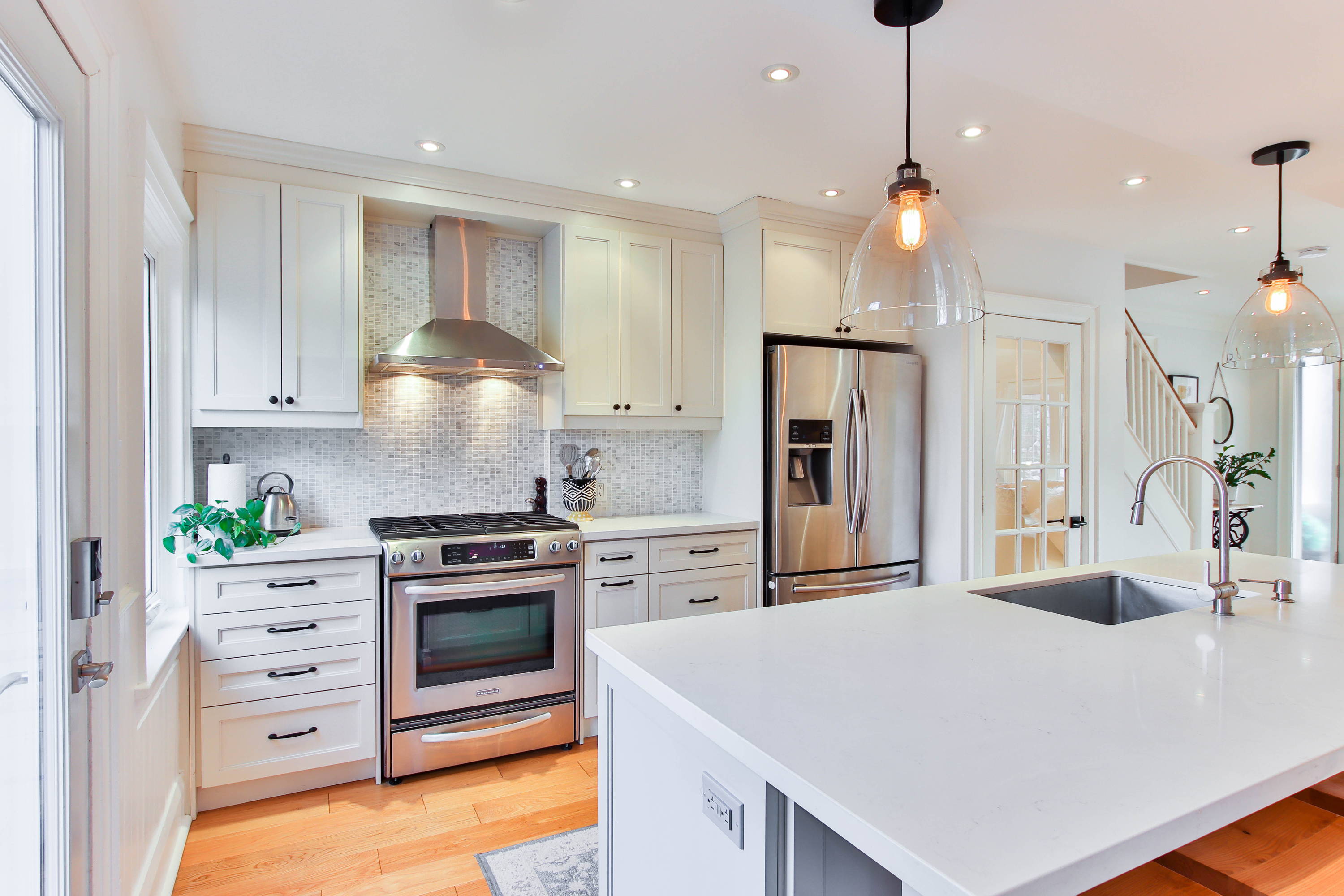 What our Customers Have to Say........
Patrick C.
"Last night, I looked out the window and found Joey still working on our project at 10pm. By the end of today, it was all done, sparkling and new. I've never, ever seen such work ethic and quality in a contractor."
Testimonial 1
We are very help with Joey and his team's work to remodel our kitchen. Throughout the process, they were responsive, professional and provided wonderful service. When some inevitable surprises came us, they either fixed the problem or helped us find other contractors that could help. Overall, we felt in safe hands and would definitely recommend their services!
Lori L.
Great experience working with Joey! I needed quartz countertops for two apartments and I needed it ASAP . Joey was professional, responsive and helpful from the beginning to the end. He replied quickly, showed up on time and completed the job when he said he would. The entire process went smoothly and the countertops turned out beautiful :)

"
Testimonial 3
Re-Contruct Your Kitchen or Bathroom Into An Exclusive Place In Your Home